HPA - Your Family Care Medical Centre
Health
Plus
Associates (HPA) is a family medical centre that brings together a team of general medical practitioners, specialists and diagnostic services under one roof, in order to meet the needs of our clientele effect
ively and efficiently. If you are
in need of medical services learn more 
about us
, our 
staff
 and the 
services
 we offer. 
HPA at a Glance

Address
Shop No. 29 Boulevard Supercentre
45 Elma Crescent
Kingston 20
Jamaica


Opening Hours
Mon - Fri, 7.00 am to 9.00 pm
Sat, 8.30 am to 8.30 pm
Sun, 9.00 am to 1.00 pm



Conveniently located near the communities of:-


Pembroke Hall
Duhaney Park
Cooreville Gardens
Washington Gardens
Hughenden
Glendale
Marley


Marverley Gardens
Queens Bury/Borough
Havendale
Arlene Gardens
Ziadie Gardens
Calabar Mews
Red Hills Gardens

© Copyright 2013 Health Plus Associates | All rights reserved
Powered by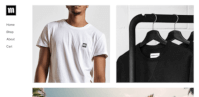 Create your own unique website with customizable templates.